When we first approached a handful of cryptos last year about helping them reach mass audiences via media networks, the response they all gave was shocking to us. Even though each of them had innovations designed specifically for mainstream audiences, all of them initially thought it would be a waste of time to reach out those who aren't already in crypto. This made no sense to us because the only alternative was screaming at the 4-5 million active crypto enthusiasts everyone else was trying to engage.
Why do this when there are billions of people out there that aren't constantly being bombarded? Even a tiny percentage of engagement from a billion people would be a very large number.
Of course, when we pointed out the rate of bitcoin adoption after massive media exposure in 2017, there was much more interest. By showing facts like this, we finally started to turn opinions within the crypto boarder and began working with a few different cryptos.
In this article, we will share what has been learned so far about being successful in the media when working with a story involving crypto.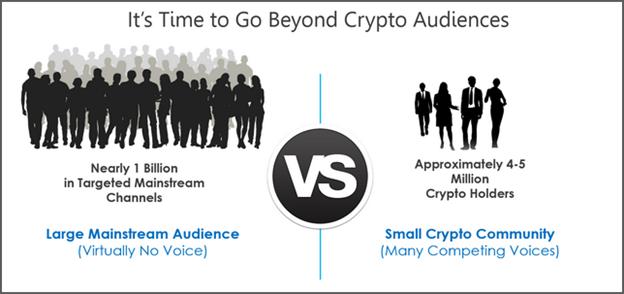 Check if Someone Else is Already Doing Media Outreach
If someone is already doing media outreach or related activities, it's important to design a plan that complements their efforts with items that aren't already being done. We're actually in the process of doing that now with Catalyst Communications Choreography. It's a beautiful thing when companies in the same field can work together for the benefit of all involved.
With community coins, it's very easy to glance over prior proposals to see if someone is providing PR services. In our case, we were the first ones that ever put in a proposal to do a media relations campaign for SmartCash. After we won the vote, one of the community leaders told us he was approached by others, but the other firms were unwilling to campaign for the votes needed. He gave us respect for going straight to the community instead of trying to take the easy road like those who "just wanted money handed over to them."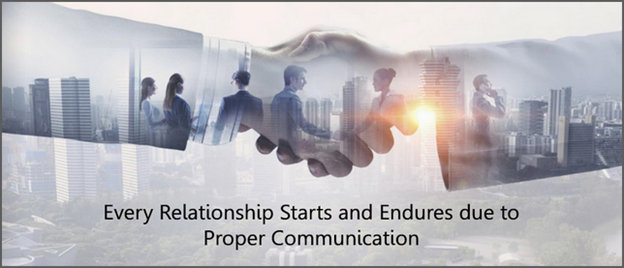 Get the Community Involved with Your Initiative
The best part about crypto is the community. Hands down. Having a group of people actively part of something they chose to be involved with can make virtually anything wonderful (and far more successful than hiring a large team of employees).
By truly interacting with the community that's effected by your efforts, you'll be able to get more ideas, gain willing individuals who would gladly give their time to have a story done on them, and achieve more exposure/views on your placements since the community will be much more likely to share the articles with others (which of course is great for follow up coverage from the same journalists/reporters since they aim to get as many views as possible!).
One of the best ways to start this interaction is to do a survey and then directly ask active members to participate. Not only does this make them a key part of your initiative, but you'll make great friends that can provide helpful feedback along the way.
Here's a small list of ideas for your first survey:
• Ask what they feel is the most important aspects to cover (i.e. new features, potential to address real-world problems, community efforts, etc.)
• Ask open ended questions that allow for fresh ideas vs. only using multi-choice
• Ask what audiences they want you to focus on mostly
• Ask how often reports are needed and how big the budget should be for your first term

Get Involved with the Community
You can't have a friend without being one, right? So don't ask the community to get involved with your proposal if you're not willing to get involved with them.
You will be FAR more effective if you are a true activist within the community. This means using whatever services are available, downloading the various wallets, wearing branded products, etc. By immersing yourself into the community, your passion will show through in every story pitch and consequently lead to above-par results. Plus, it makes things far easier for the team you're working with (i.e. they'll likely only want to work with you in the future because they know you truly get it).
One of our best approaches is to do virtual conference calls with Zoom, which allows for screen sharing and multiple video streams.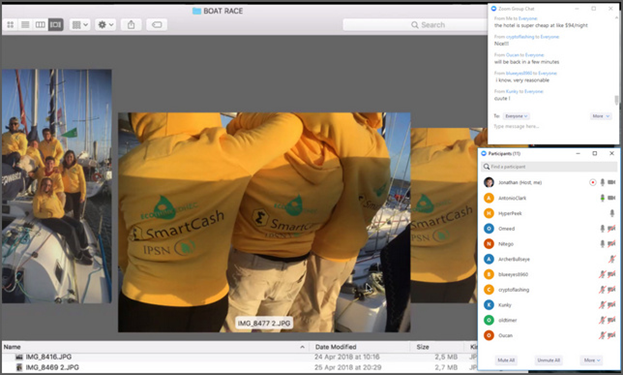 Realize that Journalists have to Get an Exception for Most Altcoins
When we first started working with SmartCash, we believed the reason only Bitcoin and other "top coins" were mainly covered was simply because the journalists weren't made aware of the others. We were committed to making sure SmartCash was the most known alt-coin among the media by constantly putting out press releases and reaching out to targeted lists on a consistent basis.
But, it didn't take long before we found out the real reason for lack of coverage outside of the top coins. On our second outreach initiative, we were able to secure a 7-minute call with Monty Munford who writes for The Economist, Forbes, and BBC. Imagine our dismay when he said that publications have limited what journalists can do when it comes to crypto. It's now commonplace among major publications that only the top cryptos should be covered and ICOs raising funding are completely off the table. There is even a rule at one publication to never link to a digital token's website, even if the fundraising was over.
In today's news world, the more stories the better and working to get exceptions for a small altcoin takes up time. It would only make sense a journalist would strongly lean towards using Bitcoin or Litecoin in their crypto-oriented articles than having to pursue a conversation with their editor to get an exception for a relatively unknown altcoin.
Of course, this doesn't mean you should give up. After all, placements for under-the-radar altcoins do happen and just makes an actual placement on a top-tier publication that much more valuable.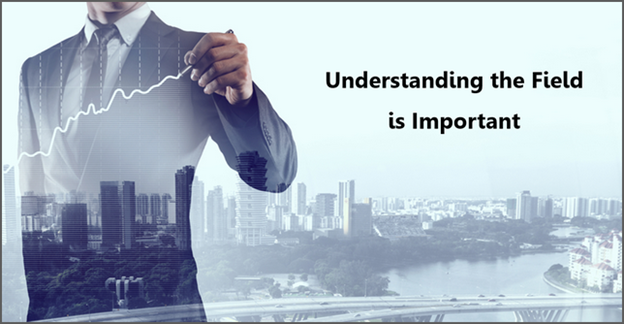 Create a Custom-Built Journalist List and Cast the Widest Net Possible
Our proposal called to actively engage 100 journalists for two months.
We ended up doing more than 700.
It's a good thing, too, because we'd have a lot of angry SmartCash community members today and virtually no chance of a second shot with some other crypto.
Our approach is to use a global Meltwater subscription that retails $6,000/year. Anyone who has actually done PR knows you can't expect press releases to do all the work for you. While they make news official, generate a sizable list of websites hosting your content, and get sent to subscribing journalists, they usually don't lead to actual placements without a lot of repetition and proactive outreach through direct contact.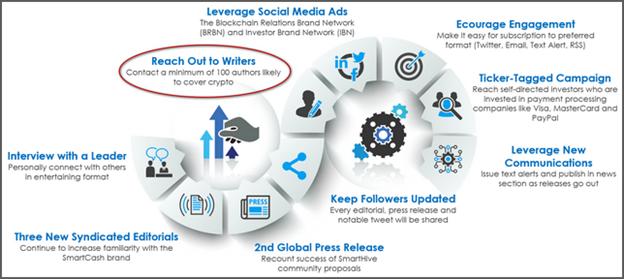 Don't Rely on Automated Tools such as Email Blasts
Although you can make an email initially seem personalized by using a "[first name]" tag that auto-fills with each journalist's name before the hundreds of emails go out, you can't avoid the fact that there's an ugly "unsubscribe" link at the bottom that clearly tells the journalist they are on a list (and, just so you know, there are spam filters that can automatically boot those kinds of emails).
While we do use email blasts regularly (in fact, Monty Munford actually talked to us as a result of one of them), sending emails one-by-one to each and every journalist that you feel would be interested is highly recommended on a periodic basis. They will notice that your email isn't like the countless others sent to them every day.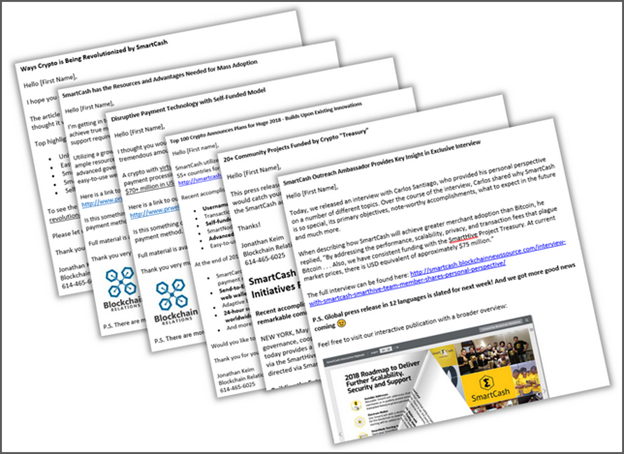 Put Together a Smashing Press Kit (a.k.a. Media Kit)
A good press kit will make it easy for journalists to quickly learn about the brand.
The best press kit will make learning about the brand fun and engaging.
But, we don't do press kits at all in the traditional sense. Instead, we do "flipbooks" – interactive and highly visual publications that have lots of pictures to fully engage both journalists and every other kind of audience – crypto enthusiast or not. Our goal with these is to make crypto come ALIVE upon the first impression. Also, our flipbooks are never copyrighted so the communities can change them however they wish for their own projects or copy/paste whatever content is needed.
Visit the following link for an interactive experience with SmartCash: http://blockchainrelations.io/clients/smartcash/flipbook/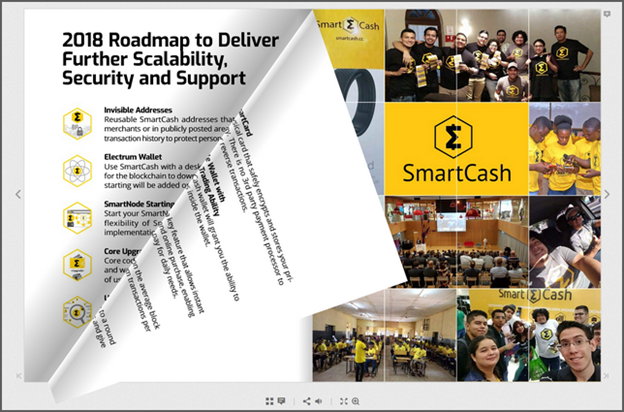 Make Sure to Monitor for Placements
Journalists almost never tell you that they covered you in our experience. That is why there is a plethora of tools out there to monitor for placements. You won't know about them otherwise!
"Wait, aren't journalists supposed to reach out for an interview and spend time getting to know the story first?"
No… that's the job of your press release and your client's website. Going back to our earlier point, they generally want to put out as many articles as possible. Don't let yourself believe you should be more special to them than everybody else. Again, it's simply unlikely that they will take the time to notify you that a story has been written as a result of your outreach.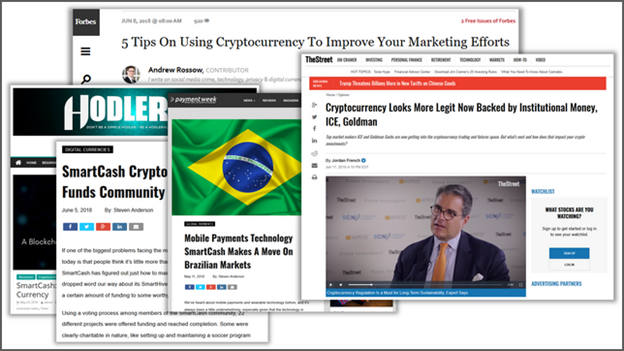 Stay in Contact with "Your" Journalists
Did someone decide to cover you? That's great! Now, stop what you're doing and make sure they know how much you appreciate it (even if they didn't get everything "just right"), what it means to the community you represent (or, in other words, how community members are going to share it like crazy), and give those journalists the royal treatment by making sure they never get a mass distribution from you anymore – from now on, they are your best friend and get the latest information personally.
As an example, Steve Anderson covered SmartCash twice already at PaymentWeek because we did these things above.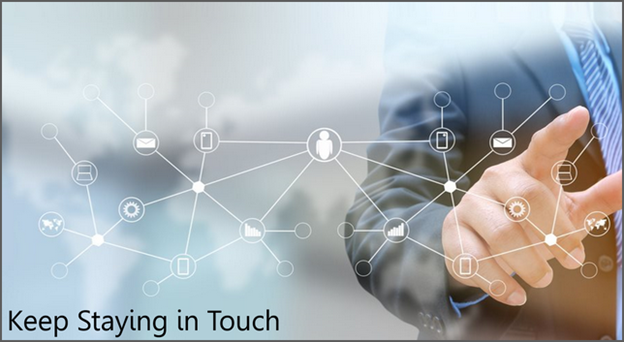 You Won't Succeed if You're not Consistent with a Plan
As with most things, timing is important. What's the best way to ensure a press release or email is sent at the right time? Do it as many times as possible without making them feel you are overbearing.
In our case, we did 1 multi-lingual global press release a month to 56 countries using SmartCash as a source, 3 article syndications a month using NetworkNewsWire, 3 press releases a month as a third party announcing our article publications, ongoing social media posts using our brand network (8 different brands with a growing social media presence among specific audiences), ongoing social media posts using another brand network (30+ brands with more than 1.5 million followers), personalized emails to journalists for every press release and a unique story idea about every two weeks, and actual phone calls (yes, do them even if people say they don't work) to anyone who read or skimmed the emails sent to them.
Yes, that seems like a lot, but each "touch" we made had a different angle and was properly spaced out from other pitches.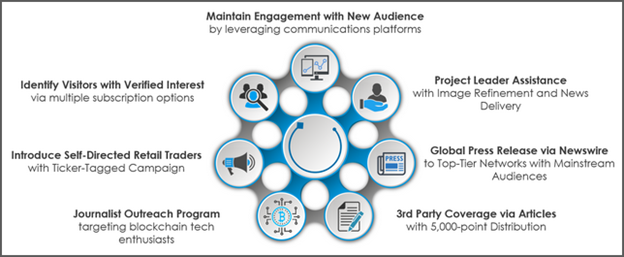 Guaranteed Placements are Important
Journalists like picking their own stories much more than being pitched to. And, on that note, they prefer writing about what is already hot. This approach gets more search traffic, is sure to be of interest to their audience, etc. Getting attention on something with zero media coverage is like trying to get a pedestrian to come into an empty nightclub.
So, what do we do?
NetworkNewsWire's article syndication network has enabled us to show up in the news section of companies like Microsoft, Apple, Global Payments, Square, RIOT Blockchain, Citigroup, Visa, etc. on MarketWatch, BayStreet, International Business Times, and many others. It's a powerful way to not only get on high-traffic news sites, but more importantly gain placement where a great number of people will see it (which of course includes journalists).
Of course, high-quality content must be produced by your team with this approach as it won't happen on its own. To see examples of our work for ideas, visit the custom news portal we built and click on the "Blockchain News Source" link shown next to the article dated June 12, 2018: http://smartcash.blockchainnewssource.com/
Make Sure there's Constant News Flow
No one engages a public relations firm if there isn't news to talk about. This is why simply the engagement of a public relations firm is an announcement all on its own. It flags everyone that there's either big news ahead or a lot of news ahead.
We bring this out to say the following: You shouldn't approach a crypto community that doesn't have a strong roadmap laid out. You don't want to be stuck pitching the same piece of news over and over again (ruining your credibility among journalists while building an unsuccessful track record).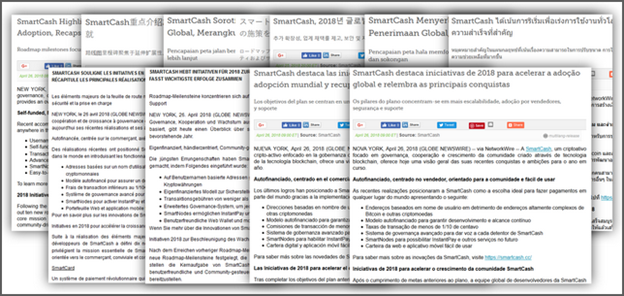 Even after All of This… You Don't Have Measurable Results to Count as Your Own
"Wait? Even if you are the only one doing public relations, you can't take ownership of every placement?"
Not always.
In fact, right now someone is pretty adamant we didn't get SmartCash on Jim Cramer's TheStreet even though we emailed 4 different people at TheStreet multiple times and the global press releases were delivered to the organization every time. We haven't been sent proof or evidence that anyone else is responsible for this placement, and as mentioned before no one else has an approved SmartCash proposal for providing media relations, so we have every reason to believe the placement results from our efforts (as does the community, because at the end of the day SmartCash didn't have placements like TheStreet and Forbes until were in full swing).
But, even though this is an extreme example above, we have experienced non-stop disapproval from a couple different individuals ever since our proposal was approved. It's quite possible you will have a few of these too if you get into this field. As of today, we've spent more than 30 hours (this is not a typo) providing reports like this one (link: https://www.blockchainrelations.io/presentations/smartcash/ongoing-progress-reports/) and it's still not enough. After all, you can show direct views and other stats, but how can you prove you had a part in growing the number of people on Discord, Twitter or other social networks? Well… you can't, but hopefully the other quantifiable data gives confidence in the impact you had.
It's ok with us, though, because this is an industry full of so-called professionals that are only good at selling service and not actually delivering, so it's only natural that suspicions are high. If it takes showing 80+ line items of work performed, 70+ screenshots, and proof of receipts to prove we're the real deal to the reasonable majority, we'll simply rest easy after providing all the reports knowing that our work is beyond reproach and then later utilize the incredible amount of data for a "second-to-none" case study in this budding field of opportunity.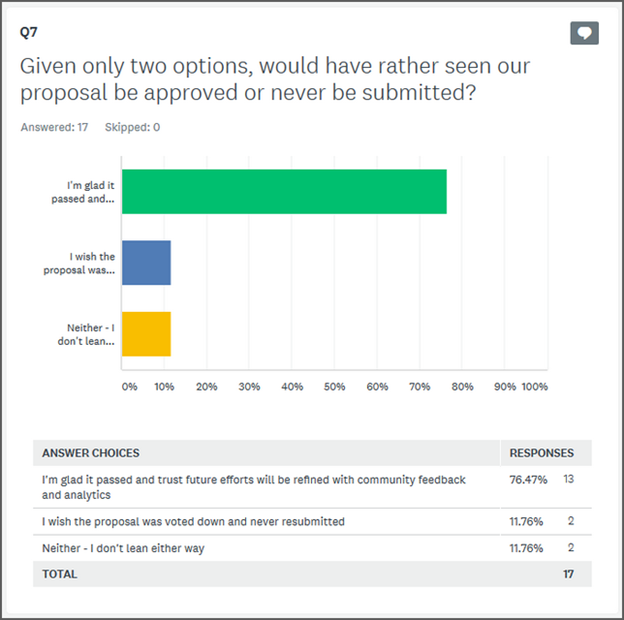 Make Sure to Provide Ongoing Reports (More than What is Deemed Necessary)
Even though it seems like a waste of time, providing detailed reports directly to the community is paramount to winning trust. If starting out cold, it will often take about 2 months before you start gaining traction in the news and gain placements. 2 months may not sound long to you, but it is for those who believe you're doing nothing because there's nothing to show for it. The best way to combat this dilemma is to show proof of constant effort.
We posted 50+ different times on the SmartCash forum so far (link: http://brbn.io/XqspZ), plus engaged regularly with users on Discord. This is what allowed us to maintain the community's confidence until the big placements were finally gained. Just remember to stay transparent and share even the bad news (you will see in the link above that we posted about the disheartening info from Monty Munford soon after the conversation). Just make sure to be highly visual whenever possible since many won't have the time to read, but provide access to detailed information (for example, attach the long reports provided by news wire services).
Oh… and keep providing those updates, even if it doesn't seem like anyone is listening. They always are.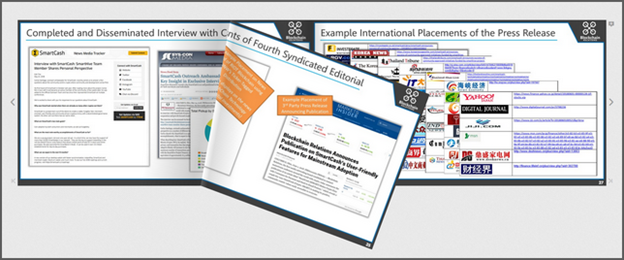 Getting Customers without Guarantees
In today's world, most products come with warranties and most services are only engaged after specific criteria is set. For marketing and media relations, it's not possible to guarantee anything more than the work you'll do. After all, you can't force someone to visit a website, buy a product or write a story on you. As a result, you simply can't guarantee those things will happen. All you can really do is reach as many targeted people as possible in the most effective ways and hope for the best.
In our case, we had to submit two different proposals to the SmartCash community because the first was voted down. The second one looked like it was going to be voted down too (we were millions of votes in the red), but strong support among those who felt strongly about what we proposed to do and knew we were truly sincere turned things around and we ended up winning the community vote. It was quite an experience with 60+ million worth of SmartCash participating (for reference, prior awarded proposals never reached past 7 million and most were less than 2 million).
So, if you're trying to provide service as a third party, don't be disheartened. Remember that other public relations professionals will face the same obstacles you do. Our advice is to show as many reasons as possible you are the right fit and capable of the job, and then become a strong activist in the community yourself (perhaps start by publishing an article that shows you really know that specific crypto well).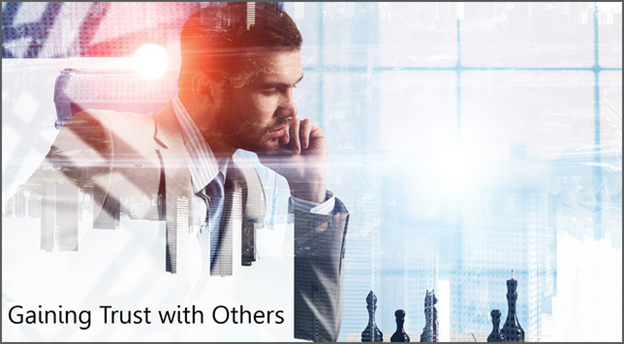 Why Would We Share All of this with "Competitors"?
We don't see those helping the crypto movement grow as competitors and would love to see more involvement from others so that negative press can be counteracted. People will have no idea how beautiful all of our lives can be with the innovations taking place unless we get the word out to them.
In summary, we don't do media relations for crypto to see how much money we can make or how big our company can be. Our aim is to be a key part of the overall crypto movement.
About Blockchain Relations
Blockchain Relations™ was launched as a division of The Global Precision Group (est. 2010) to help crypto-assets and blockchain projects achieve greater visibility through media connections and proven branding strategies. The core team leverages a unique blend of experience spanning media relations, investor relations, syndicated communications, marketing, crypto markets and community-building initiatives.